How to Care for Your Electric Bike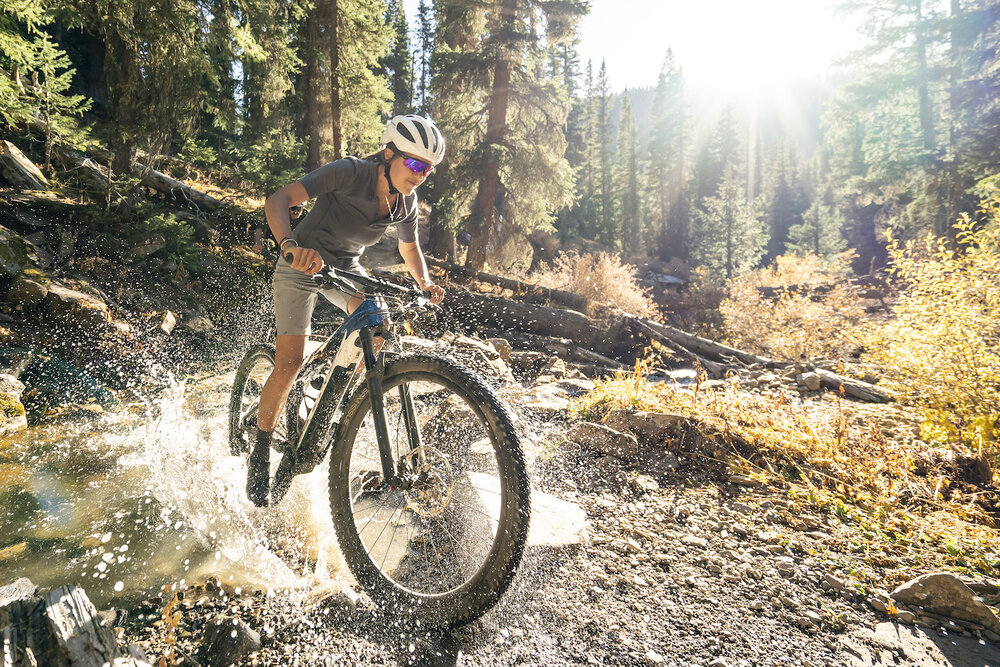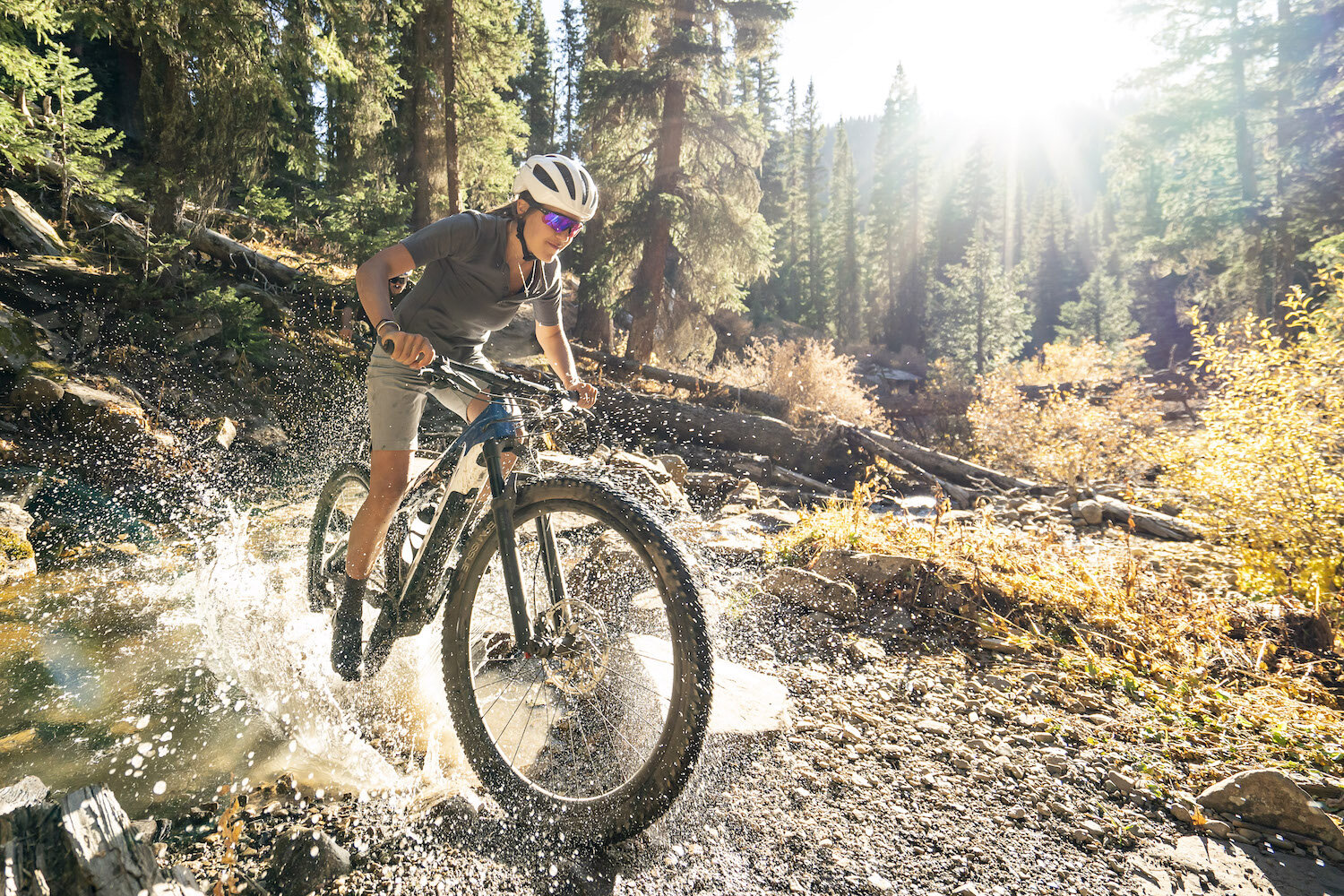 So you've brought home your new electric bike. It's as capable and shreddable as a traditional bike – only you'll now smash out after-work laps in half the time! You're already planning out an epic ride for the weekend when you realize, "I better learn how to take care of an e-bike …"
You have come to the right place then. Here is a quick guide on how to maintain an e-bike. You'll find that they are extremely user-friendly and with just a few pointers, you'll have a solid foundation on how to maintain your ebike in ride-ready shape.
The e-Bikes
Here at Epicenter Cycling, we offer the newest Trek electric mountain bike and Electra urban commuter e-bike models to cover all your e-cycling bases. Click here for more info on our e-bikes. And just a reminder: when you buy your e-bike from us, we offer free test rides and unlimited free tune-ups for the life of your bike.
Both Trek and Electra e-bikes are powered by Bosch motors and rechargeable batteries. Bosch offers a competitive edge with some of the most durable batteries on the market. With Bosch's updated software on the Performance Line CX, experience a ride with more flow and control than ever before. Learn more about Bosch motor, display, and battery 2021 updates here.
Before Your Ride
It's so easy to hop on your e-bike and feel tempted to start your ride "full throttle." But before you leave, do a quick check on your e-bike's set up:
Check your tire pressure. Tire pressure greatly influences your ride. Pump up your tires to at least the minimum psi. Doing so reduces rolling resistance. You can find the psi recommendations conveniently located on your tire's siding.
Keep in mind, the terrain you ride on, your weight + riding gear, and the type of tires on your bike, influence your optimal tire pressure setting. Feel free to give us a shout if you need any help determining this.
Lubricate your chain. Making it a habit to do so after cleaning your e-bike is a small task that can save you from spending more on bike maintenance due to chain wear. Chain wear can also cause wear on your cassette and front chainring.
The chain transfers energy from your pedal stroke to your e-bike motor. Getting regular checks for chain stretch, at least every 3 months, will reduce the need to replace your drive train. And if not more importantly, the checks help ensure your e-bike motor stays in superb condition.
We also suggest checking the tightness of the bearings on your e-bike just like you would with any other bike before your ride. Carry a multitool with you in case any mechanical issues occur.
And of course, make sure your e-bike battery is locked into place and you have plenty of battery power to reach your destination.
How to Clean Your e-Bike
Before getting busy hosing down your freshly muddied e-bike, remove the battery and the displays located on your handlebars. Bosch e-bike Systems have a Removable Integrated Battery (RIB), a one-piece battery that can easily be removed and reinstalled into the bottom-bracket of the frame with no tools and no struggle.
While spraying off your e-bike, don't aim for the electrical contact points. A light wipe around the plug pins with a cleaning solution appropriate for e-bikes will be sufficient in preventing build-up or corrosion. Keeping these plug pins free of build-up helps transfer power from the battery to your e-bike motor. Now, if your bike is washed off, use a soft towel to dry it off.
Once your frame is squeaky clean, don't forget to lube your chain! A rusty chain will mess up your cassette, and rust looks awful on a beautiful e-bike …
Lastly, grab your battery and reinstall it into your bike frame. Or, if you see that your battery power is running low, refer to our section on how to properly charge your e-bike battery.
Bosch Motor and Battery
Taking care of a bike with a motor and battery may sound complicated, but they are designed to be downright intuitive. All of our models are pedal assist, meaning that the motor is powered by your pedal stroke. The battery and motor are installed on the bottom bracket of your bike's frame. This placement ensures optimal balance and stability.
Bosch lithium-ion batteries are powerful, ranging from 400Wh to 625Wh of energy. Not to mention, they are one of the lightest e-bike batteries on the market, weighing 5.5 lbs. With such battery efficiency and lightweight design, you're guaranteed maximum miles per charge. If you're curious about ride factors that influence efficiency of battery charge, check out Bosch's e-bike range calculator.
Next,
Here are some tips to optimize the lifespan of your e-bike battery:
Store the battery in a space that is 50-68 degrees Fahrenheit. Like humans, e-bike batteries like it "not too hot and not too cold" when parked in the garage.
Keep the charge between 30%-60% when stored for extended periods (1 - 5 months).
Do not park your e-bike in direct sunlight.
Cover your battery in a neoprene sleeve during rainy and wintery rides. Doing so protects it from the elements and improves battery efficiency in cold temperatures.
Remove the battery from the bike frame before washing your bike.
Store your battery in your vehicle when transporting your e-bike.
The level of pedal assist you select determines how quickly the battery charge decreases during your ride.
Just know that every battery naturally degrades over time. But following these tips will set you up to extend your battery's life as much as possible.
Charging Your e-Bike's Battery
It's the end of a wonderful afternoon of e-biking and your battery percentage on the display indicates that it is indeed the end of the ride. But don't worry. Depending on the Bosch battery, your e-bike can fully charge between 3.5-8.8 hours.
Essential e-bike charging tips:
Do not use a charger from a different manufacturer. You run the risk of causing the e-bike system to malfunction as well as shortening the battery lifespan.
Charge your battery at room temperature.
You can double the battery life by charging it up to only 80%-90%.
The battery should be charged at 30%-60% if it's stored for an extended period of time.
If two battery packs are mounted on one e-bike, both battery packs can be charged using the unsealed connection. To begin with, both batteries are charged one after the other until they reach approx. 80-90 % capacity, then they are both charged at the same time until full (the LEDs on both batteries flash).
While these tips are best practices, always refer to your user's manual.
When Should I Get a Tune-Up on My e-Bike?
A good rule of thumb is every 6 months or every 1,200 miles, whichever comes first. If you ride aggressively, or in rough conditions, consider getting tune-ups more than twice a year as a safety precaution. Checking the e-bike motor should only be done by an expert mechanic. If you bought your e-bike from Epicenter Cycling, enjoy unlimited free tune-ups for the life of your bike.
How Often Should I Replace the Firmware on My e-Bike?
Bosch recommends updating the firmware on the bike every 6 months. This ensures you'll always have the latest features on your ebike.
Conveniently, Bosch offers the Bosch e-bike Connect app which not only allows you to track your activities, but also automatically updates your display (Kiox & Nyon) software for you. After downloading the app, sign up and create a user I.D. to enjoy the full benefits of the operating system. You can create a user I.D. directly at eBike-Connect.com then track your data, create routes and get the latest news from Bosch.
Once you know the basics, how to care for your e-bike becomes second nature. Visit us in person or give us a call to schedule your first tune-up on your e-bike.